Decarbonizing and promoting renewable energy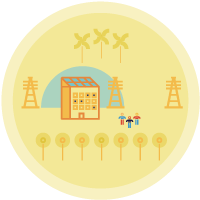 RENEWABLE ENERGY COMMUNITY CASCAIS SMART POLE
Investing with neighbors to save and consume clean energy
Cascais Smart Pole will give birth to a Renewable Energy Community (REC) that will lead residents, businesses, and NOVA SBE to invest together in the installation of photovoltaic panels, to share the consumption of the clean energy produced. 

The panels will be installed on the roof of NOVA SBE and surrounding residential buildings, and anyone interested can participate in the CER by investing, buying energy or lending their roof or panels to the CER. With this, it is intended that residents not only save on their electricity bill, but also obtain social and financial returns and contribute to the effort of decarbonization of that geographical area.
How can I participate in the Renewable Energy Community?

Consuming clean energy

Investing and consuming

Grant panels to CER

Ceding the roof to CER
Project mockups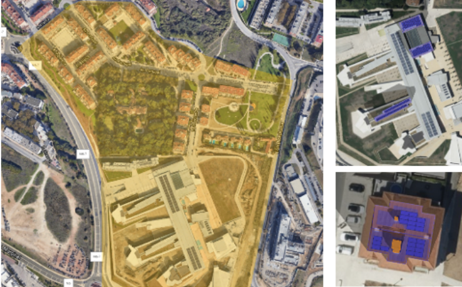 Project summary (1)
1160 MWh
Annual production (2)
(1) - Numbers subject to change
(2) - Enough to feed 100 homes in the São Gonçalo's Farm and 15% of NOVA SBE's consumption