Participation and Awareness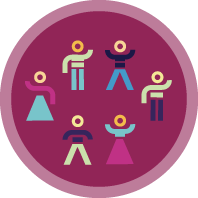 Cascais Smart Pole is a collaborative, integrated and integrative laboratory that is people-centered, decarbonized, resilient to climate change and promotes a sustainable urban environment. It is intended to be an important contribution to demonstrate how local communities can embrace the challenge of carbon neutrality, collaborating directly and actively in decision-making and implementation of pilot projects, which will result in the reduction of individual and community carbon footprints, either by changing behaviors or by participating in solutions that lead the community towards carbon neutrality.
This project seeks to mobilize and empower the local community around sustainability through a culture of sharing and community participation that enables collaborative solutions to common needs.
In the Living Lab we find residents, commerce and services, students and teachers, as well as visitors and tourists. To energize this community, an agenda of events was developed, complementary to existing services and projects, around the following guidelines: urban agriculture and composting; circular economy; renewable energy and energy efficiency; mobility; carbon neutrality and individual footprint; green spaces.